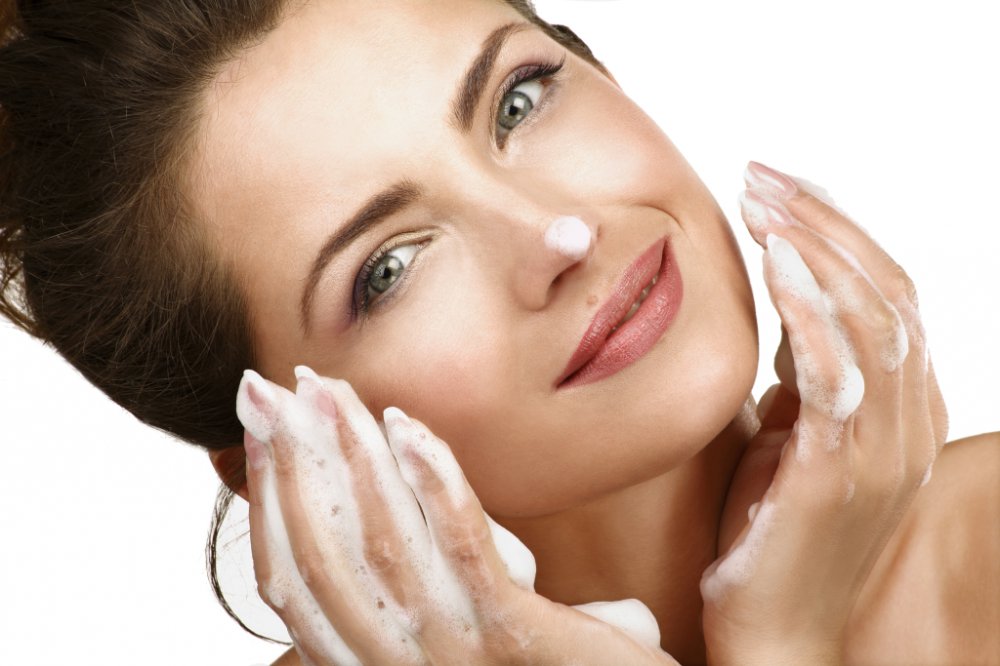 What is the real role a cleanser plays in our beauty routines—as in, exactly how much can you expect from a product that stays on your skin for approximately 30 -90 seconds?
The whole point of a cleanser is to gently remove dirt, makeup, and sweat, without stripping the natural oils from your skin.
It should be:
Relatively simple
Straightforward
Something that never stings or burns
What's inside your cleanser is often less important than what's not.
Look for something that's fragrance free, and stay away from:
Alcohol
Witch hazel
Alpha hydroxy acids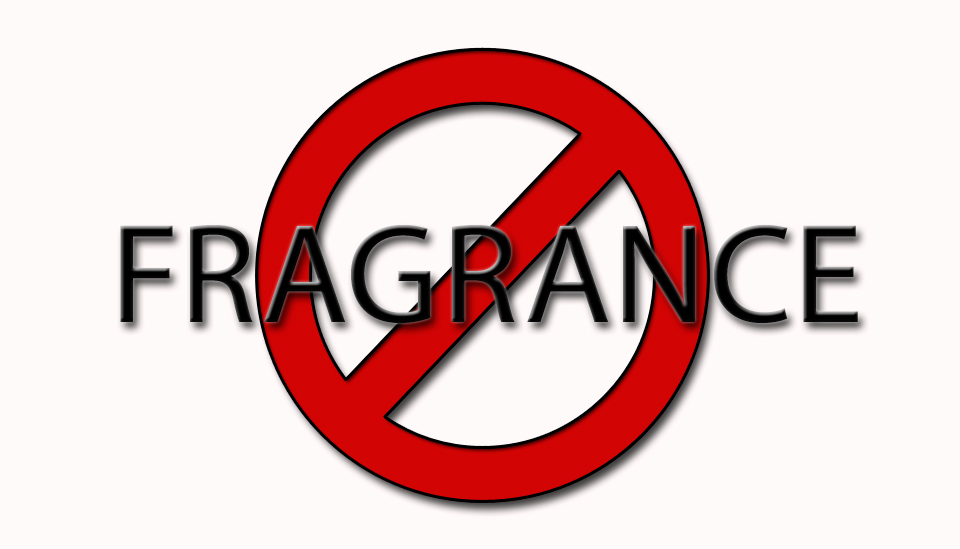 Cleanser Misconceptions
We've been brought up to think that 'squeaky clean' is good, but in order to do that you have to use so much soap, and really, that's not great for your skin. Those prone to breakouts should also avoid harsh cleansers.
You're  just drying out the surface, irritating the cells, and making more blemishes.
In recent years, cleansing oils have developed a cult following for their ability to remove makeup and dirt while leaving skin dewy and hydrated.  For anti-aging benefits it's unrealistic to expect them from washing alone. I think it's better to use a gentle cleanser, followed by a treatment or serum that really penetrates.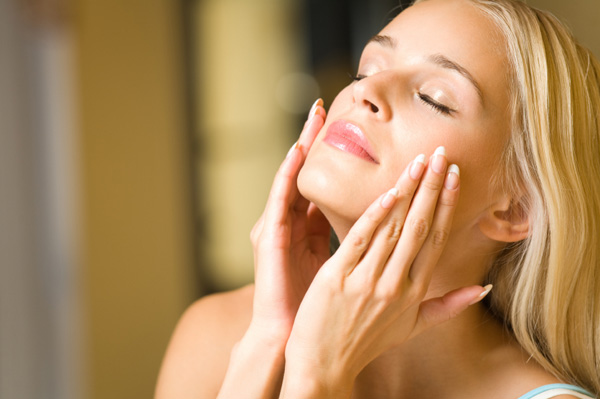 A key requirement to a healthier, younger-looking appearance is clean skin. When dirt and environmental contaminants are stripped away, the skin surface is prepared for nourishment. 
Boosting Cleanser
There's a new cleanser on the block that uses an extract from the Noni plant to dilate your pores. It thoroughly cleans your face without stripping the natural oils and prepares the skin to accept the serum. 
The Cleanser helps to clean and open your skin to an infusion of rich vitamins, antioxidants, and amino acids that help prevent and reduce visible signs of aging.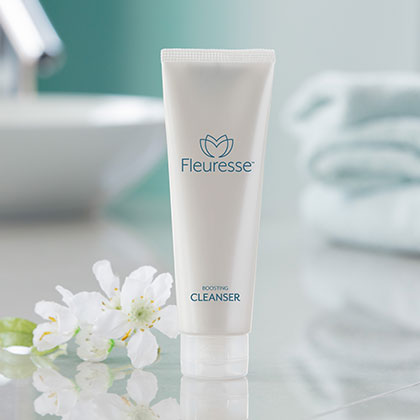 How to use:
Apply a pearl-sized drop of the Cleanser to remove make up, wet your finger tips and massage gently.
Use a clean, warm , wet wash cloth to remove cleanser and make up.
Pat dry and apply another pro five to drop of cleanser massage into dry skin.
Wet your finger tips with warm water continue to massage in for two minutes or if you have a Clarisonic use it now.
Rinse using a clean, warm, wet wash cloth. Your skin is now prepared for the Serum.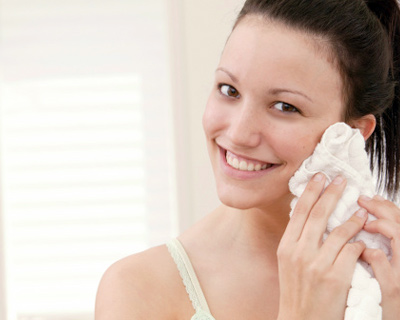 Your skin is now prepared for the Serum.
Contents: 90 ml
What About Toners?
A question I hear a lot is why we don't have toner. They say "we need toner to close our pores". Actually toner is a rip off from companies, because they say it closes your pores.
Your skin closes its own pores.  
Your skin is a barrier function so that's what it does every day all day. Plus it would be pointless to open your pores with the cleanser and then close them with a toner so that nothing else can get in.
So you open them with the cleanser, then you let the good ingredients in.
After you're  through applying serum and cream, your skin balances its own pH.
All toner does is strip the natural moisture from your face. All outstanding skincare lines, that are really good for you, never have toner.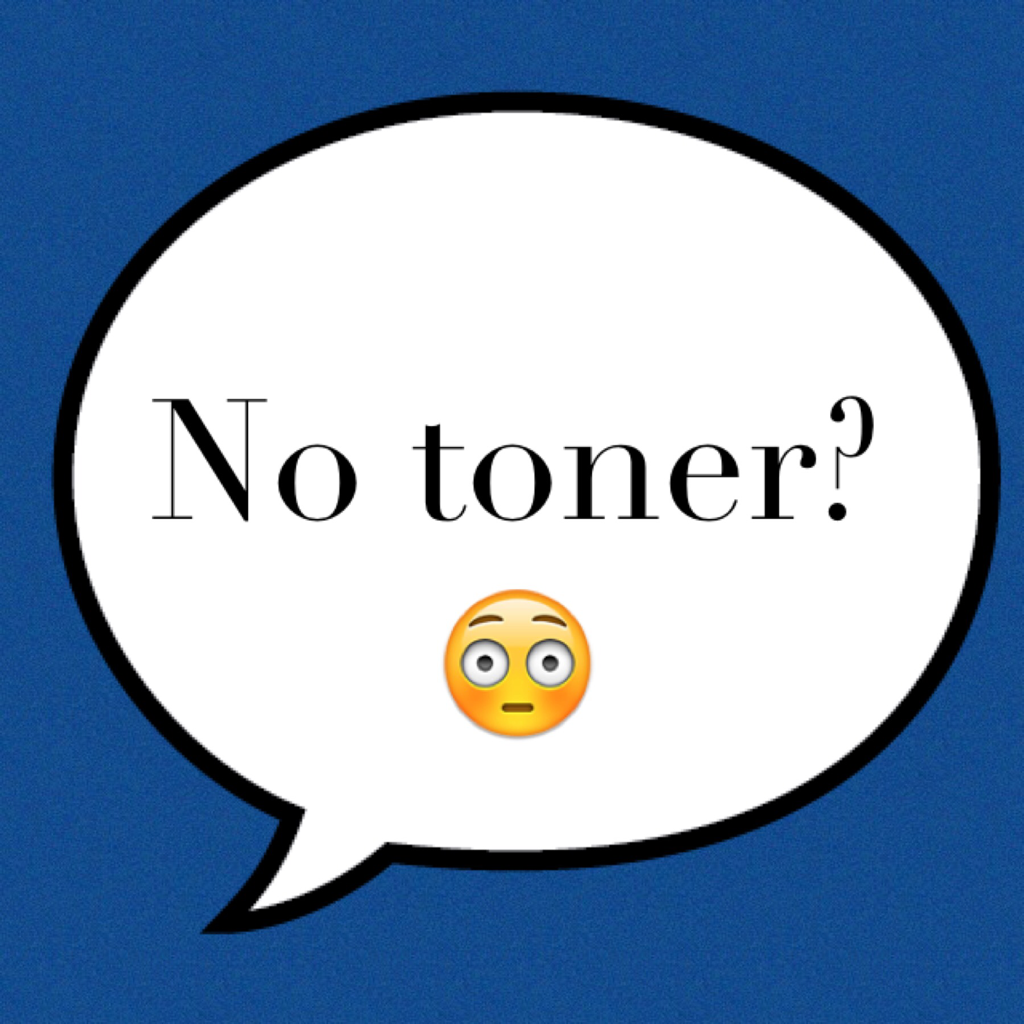 That is part of bargain lines and lower end lines. If you will notice most medical lines do not include toner. To me it is unethical, and they take advantage of unsuspecting buyers.
Technically pores don't have muscles so they don't open or close. It's a term used to help people understand  the process of emptying them so they appear smaller but having a great product to penetrate to keep them tight.
Ingredients: The "Core 4"
The key ingredients of the Skin Care System are natural botanicals extracted from the stem cells of a rare Swiss apple.
These extracts, combined with some of the same ingredients found in the company's incredibly popular nutritional products—including blueberry, Noni, and Vitamin E Tocotrienols—act as nutritional building blocks for the skin's own regenerative process, and leave the user with softer, brighter, more youthful looking skin.
Four products make up the Skin Care System:
Boosting Cleanser
Serum
Day Crème
Night Crème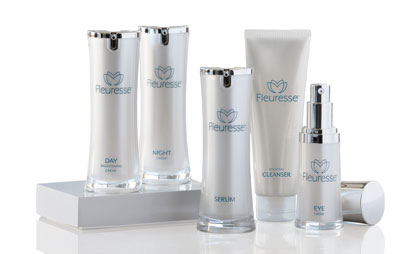 Each product, designed to work for any skin type, acts to hydrate and nourish the skin to prevent and reduce the visible signs of aging.
While speaking to Distributors in Ft. Worth, Kyäni Founder and Chairman, Kirk Hansen, shared the following:
"We've had other products proposed to us," Hansen explained, "Even products developed. But we didn't go with them because they just weren't impactful enough." Kirk goes on to say, "We had to wait for two things to be just right. The quality of the new products—and the science behind them—had to match up with the products we already have. Today the timing is right, and the products are unequaled."