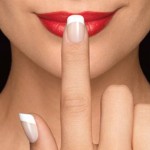 Strawberries
Because they contain a large amount of biotin — a B vitamin essential in maintaining strong nails — strawberries are a must-have in any diet. Plus, they're packed with antioxidants, which promotes good health overall.
Eggs
Eggs are a good source of biotin, as well as protein. Nails are made out of keratin, the same protein that makes up hair follicles. And just like it does with hair, consuming lots of protein strengthens the nail bed, too. Adding a healthy amount of protein like chicken, turkey and fish will also help.
Broccoli
Foods that contain cysteine — an amino acid that creates keratin — should be on your grocery list as well. Broccoli not only contains cysteine, but also packs a substantial dose of iron. An iron deficiency can cause nails to curve inward.
Products That Make Nails Stronger
Julep Mighty Nail & Cuticle Serum ($28, julep.com)
Keep both the nails and cuticles strong with this protein and peptide-rich serum. The peptides promote the body's natural production of keratin for healthy-looking nails, as well as the production of collagen for soft, hydrated cuticles. Use daily for best results.
Essie Millionails ($10, essie.com)
Fortified with iron and amino acids, this treatment coat of polish helps prevent peeling and splitting of the nails.
Nail Health No-no's
Taking off your gel nails without a professional.
You should always get a gel manicure removed by a manicurist at a salon. If not done properly at home, you can end up with broken and brittle nails.
Biting your nails.
If you bite your nails, you can kiss long, strong nails goodbye. Plus, it's just unsanitary. Your nails have twice as many germs as your fingers! To nick the habit, always wear nail polish. You'll be less likely to ruin that cute striped nail art. Also, there are terrible tasting over-the-counter products you can apply to your fingertips.
Smoking.
We shouldn't have to tell you that smoking is bad. But it also has an effect on the appearance of your nails. Because smoking reduces circulation, it limits the amount of biotin that enters the blood stream, which means your nails don't get the nutrients they need to be healthy. Plus, smoking can turn nails and fingertips yellow.
Skimping on zinc.
White flecks in your nails doesn't indicate a lack of calcium — it's actually a lack of zinc in your diet. Just like iron and biotin, zinc is essential to keratin formation. Nuts and seeds, such as almonds, peanuts and sunflower seeds are great sources of zinc.